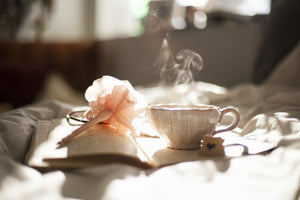 Part III Inn Keeping 101: Be the Renter
You're tired of staying in overpriced, impersonal hotels and dislike sharing breakfast with strangers at inns and B&Bs. It's time to consider being a renter of a house or condo you find on one of the increasing number of home sites available. It's also a great way to gather family and be able to prepare all or some of your meals in a much more spacious setting.
Here's what I found as I booked places in Italy, Maryland, and the North Fork of Long Island.
Check out all properties carefully and study to see if the one you like has the right number of bedrooms and bathrooms for you or your group, as well as indoor and outdoor sitting areas. Ask to see pictures of the exterior if they're not online.
See if there is a fully equipped kitchen if you plan to cook and a barbecue if that's important. You can even ask: Do you have a coffee maker and what kind? Do you have place settings for six or eight? Does your bathroom come with towels and the bedroom with sheets? What about tissues and toilet paper. Are you allowed to bring pets? Use of washer and dryer? There are no givens, so know before you pack up to go.
Check out the neighborhood; I stayed in one place in Milan that was clean but felt once there it wasn't the neighborhood I would have preferred. At a place in Padua, however, I was in heaven with the large number of rooms to enjoy, a well outfitted kitchen, and prime location near an outdoor market. The Airbnb in Baltimore was nicer than hotels I've stayed in there and in a cuter 'hood.
Study rooms and accommodations since the same Milan place had too little furniture; we knew from the get-go it was a business and not a home; not the experience we wanted to pay for. We did complain afterward. A different one in Baltimore also lacked any degree of hominess but at least we knew in advance, and the price and location were right.
If it's summer, you may want to know about air conditioning or fans; if winter, about the heating system, and get the name of their plumber and HVAC company, just in case.
Ask for recommendations of restaurants, shops, and anything else in the area you'd like to know about.
Find out what time you can get in and what time you must leave, and if the host will be there or how you will secure the key and any alarm code. Ask how you might reach the host if any problems surface such as leaky toilets or faulty barbecues.
Book far in advance since holidays get booked up early. After you go, write a review; and be kind but honest. The place we like most in Baltimore is great, wonderful hosts, big and spacious rooms, including a nice sunny kitchen, and superb location but the bedroom has a very lumpy mattress. We've shared that privately with the host and hostess, not in the review since the place overall was wonderful. More important, we returned, and will continue to.
Write a review online, which can help your hosts do better and attract other renters. Offer constructive criticism in the private section unless you think others should really know since you want to be kind in this new sharing economy.
When I've done my research thoroughly, I've found both renting out my home and renting others' abodes enjoyable and much more appealing than staying in yet another overpriced hotel, even with a friendly concierge. You can always bring in chocolates and place them on your pillow!
---