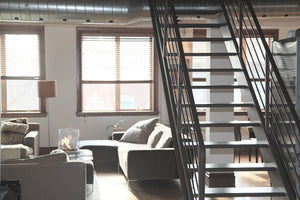 Part II Inn Keeping 101: Be the Host
Friends might cringe at the thought of sharing their beds, towels, couches, and more, but I found quite by accident that it's an excellent way to earn some extra cash. My secrets to success (most of the time) have been to vet the renter as well as I can, remove valuables I didn't want shared or pilfered (such as silver and jewelry), leave some house rules via email or printed instructions, be kind, take a big deposit, and pray hard that the person doesn't plan to stay, as one renter did according to news reports and caused a legal snafu.
Here are 11 essentials on renting out your place. Part III will offer nine tips for the person who is renting someone's home. I've learned that practice makes perfect.
Post good photos of both the exterior and interior of your home and write a detailed list of rooms. Folks want to know how many bedrooms you have, and how many each sleep, as well as bathrooms. They also want to see photos of the kitchen, and any special features such as porches or decks. I invested in a croquet set for fun, and encourage visitors come summer to pick vegetables from my garden. You might also want these photos as a record of condition, just in case of problems.
Check out the person as much as you can by getting a name, phone, email, and profession. You don't have to hire a PI but trust your gut. Engage in an online or phone conversation. If anything seems off–they suggest others might come, too, decline. It's your home and you don't need to explain.
Take a refundable deposit; I doubled the amount requested if young kids were coming. I don't allow pets under any condition, period.
Hire a cleaning service or person so your house is as clean as possible. Put away valuables without going insane, especially if the renter is coming only for a short time. I don't allow visits of just one day since it's too much work to get ready.
Write a list of house rules, as specific as you want but know that the more you have the more unpleasant their stay may be; it's a trade-off. They're likely going to take care of your snow globes, books, and utensils. I left out my liquor and wine, asked that it not be used and instead left a nice bottle of wine each time. I also told where the local wine stores are. I also don't allow eating or drinking except in the dining room and kitchen; ask for people to leave their shoes downstairs; don't allow use of my main bedroom closet unless the stay will be for several weeks, and so on. It's your castle, so rule your kingdom.
Put away personal items if you're nervous about renters learning too much about you–photographs, documents, religious items, etc. I'm not skittish, just turn off my computer to avoid any snooping.
Be gracious as an innkeeper might by leaving fresh juice, milk, breakfast food and coffee; bees are attracted to honey, and in this case they may be extra careful. I sometimes leave home baked cookies. I also leave a list of area restaurants, stores, and sights with phone numbers, and suggest favorites.
Be specific about arrival and departure times. I learned that the hard way and found some guests were annoyed that we hadn't agreed in advance. I always like to greet the guests face to face and show how to use the key and alarm but sometimes I couldn't and shared where it would be hidden, and checked in then by email, phone or text.
I ask guests to write a review since it helps me attract more guests. I listen to criticism though it sometimes has made me cringe. Oh well.
I have raised the price over time as I've seen the number of guests increase and up the amount for certain times–holidays, college parents' weekends in the area and graduations, festivals, and more. I do not give discounts, and I allow only six people at any time since I don't want my home resembling a college dorm.
Check with your insurance agent to be sure you have the proper coverage and can rent out your home. Some of the online rental sites have coverage that you tap into by using them. But it's better to be prepared than have a problem if your tenant falls or has an accident on your premises.
Next: Be the Renter
---